This is yesterday in Barcelona where Marina goes to the Russian school all Saturdays.
It was exceptionally warm for February and the walk after school was pleasant.
Jeans: Okaidi
Top: Zara Kids
Jacket: Okaidi
Shoes: Zippy Kids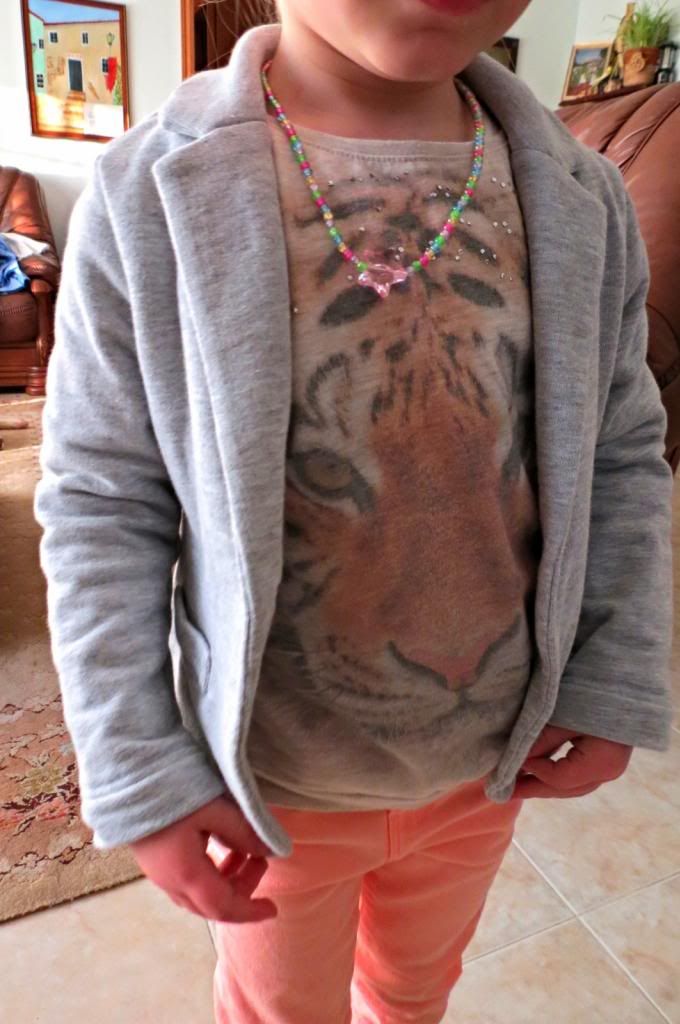 While waiting for Marina, I went for a walk to Plaça Catalunya and discovered a paradise nearby! A fabric store of a style I have never seen before. Huuuuge, with lots of people and loudspeakers announcing where this or that seller is required, it seemed more like a market! Virtually ANY kind of fabric, a section of complements and lots of sales attendants in SUITS! They have a cool system: you go to the green column in the middle of the market shop and wait for your turn - all attendants come there, too. I didn't even have to wait. It was so efficient, service done with a smile and a thank you before the sales attendant leaves you by the cashier desk to pay for the treasures that are about to be yours. :)
I bought fabric for the cape of Elsa's costume and a meter of apple-green elastic velvet (guess for what? :)) and am already planning my next visit!
Just in case you live in Spain and wonder, the shop is Ribes & Casals at calle Roger de Llúria 7, Barcelona. They also have an online shop http://www.tiendatelas.com
PS And no, this is not an advert, this is one happy customer's recommendation. :)